Not sure why I moistened the planking after I glued them, but for sure it was the last time
All I could do was strip them and start over again..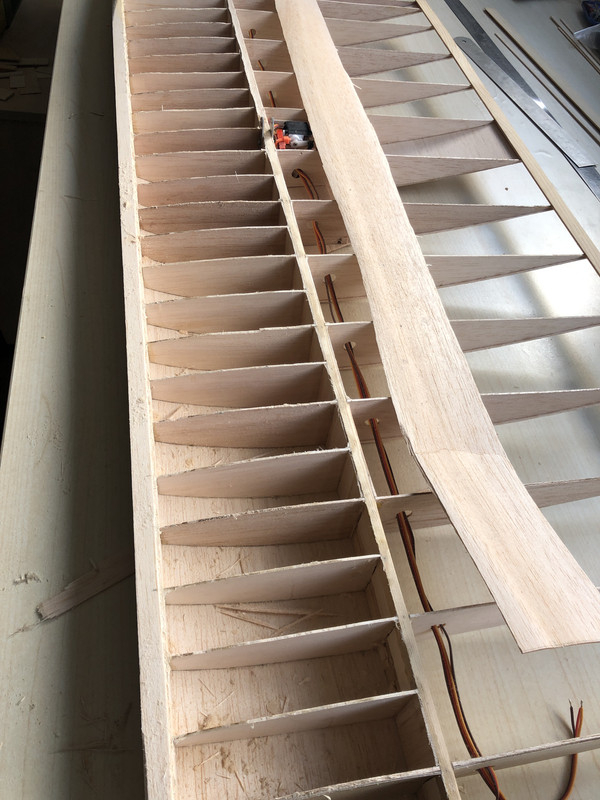 A couple of pins were needed ti fit the new sheeting into position..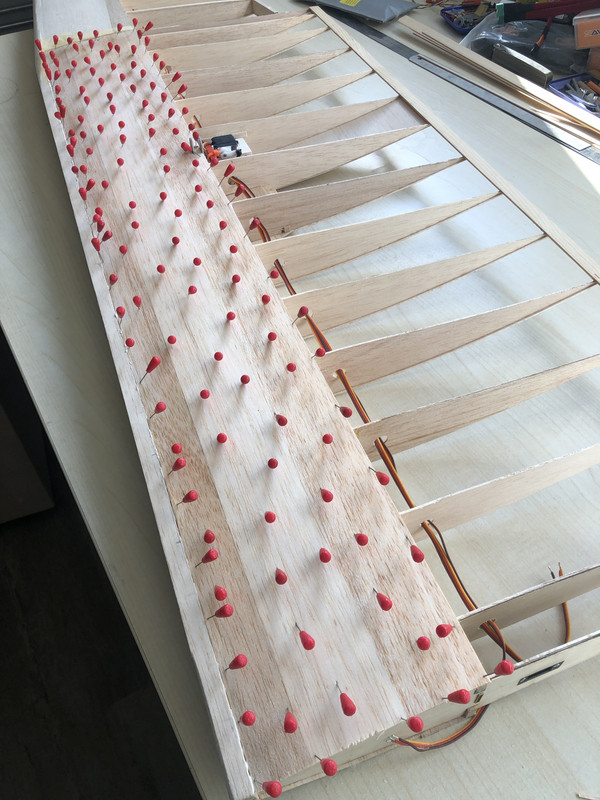 Now with this done and dry, it's time to start the alignment of the left wing. I tried to make a paper copy, but this came out just slightly to big and thus not usable. I did not want to oil the plan, nor use carbon paper. So, just mould the other way around on the same plan..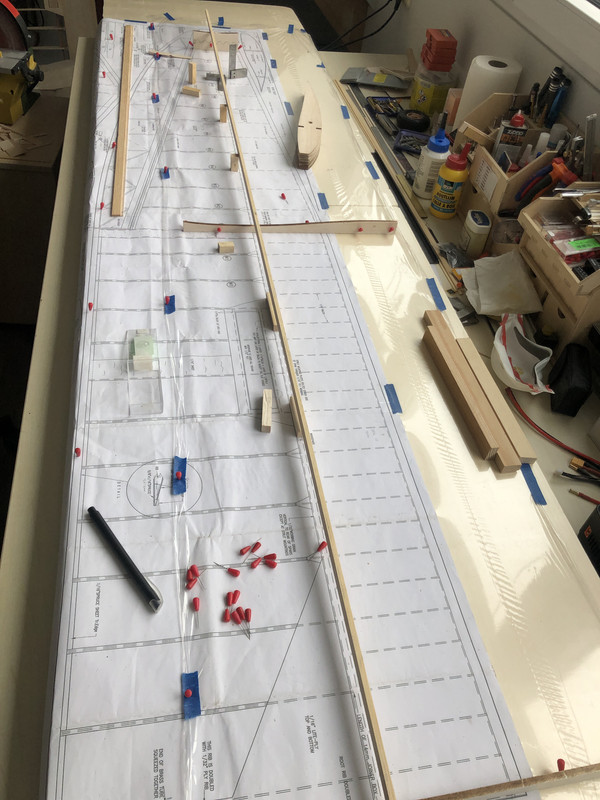 Some more aligning before using glue;