Since I'm new to the non-engined soaring part of the hobby I wanted to build a smaller glider to have something to practice with.
Too being new to building in general, I was looking for something relatively easy.
The project is found in the 3 meter span version of the SZD-25 Lis from Old Gliders. The kit I choose is the laminated version, meaning it comes with a gfk fuselage. This is the kit I'm talking about:
The kit comes with a dvd full of pics which guide you trough the build. Though starting on the wings I realized a bit of info was not at hand. A mail to OG was quickly answered and I found my answers on how to fill out the main and supporting spars.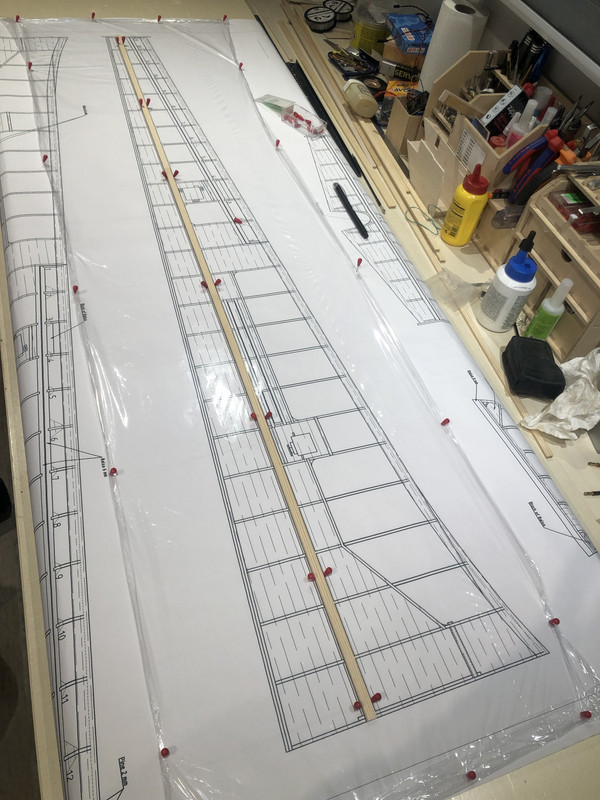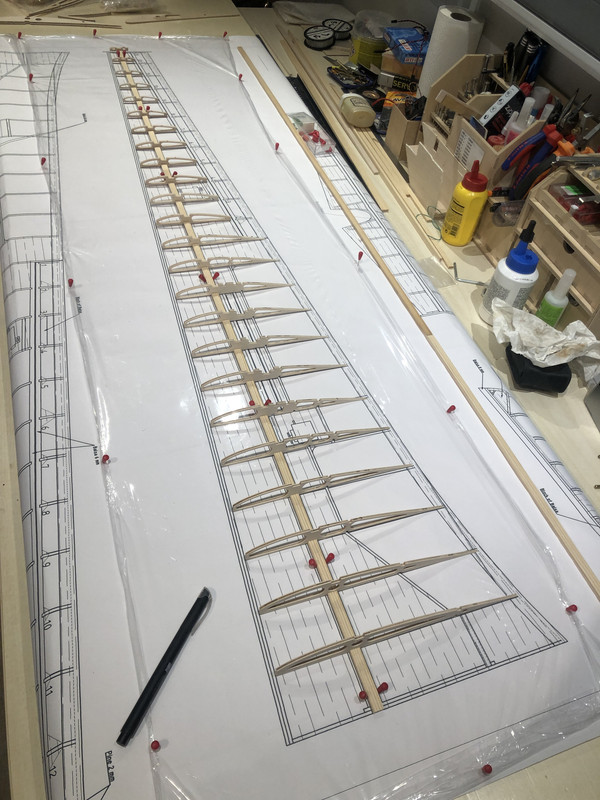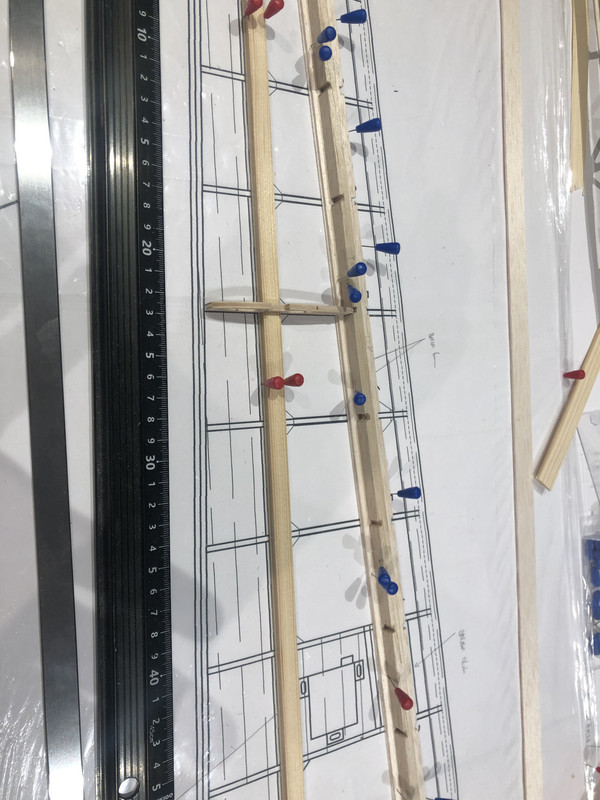 Here it somewhat can be seen what I mean with the fill out. The majority of the wing is build lifted on a 2mm strip to assure the correct washout.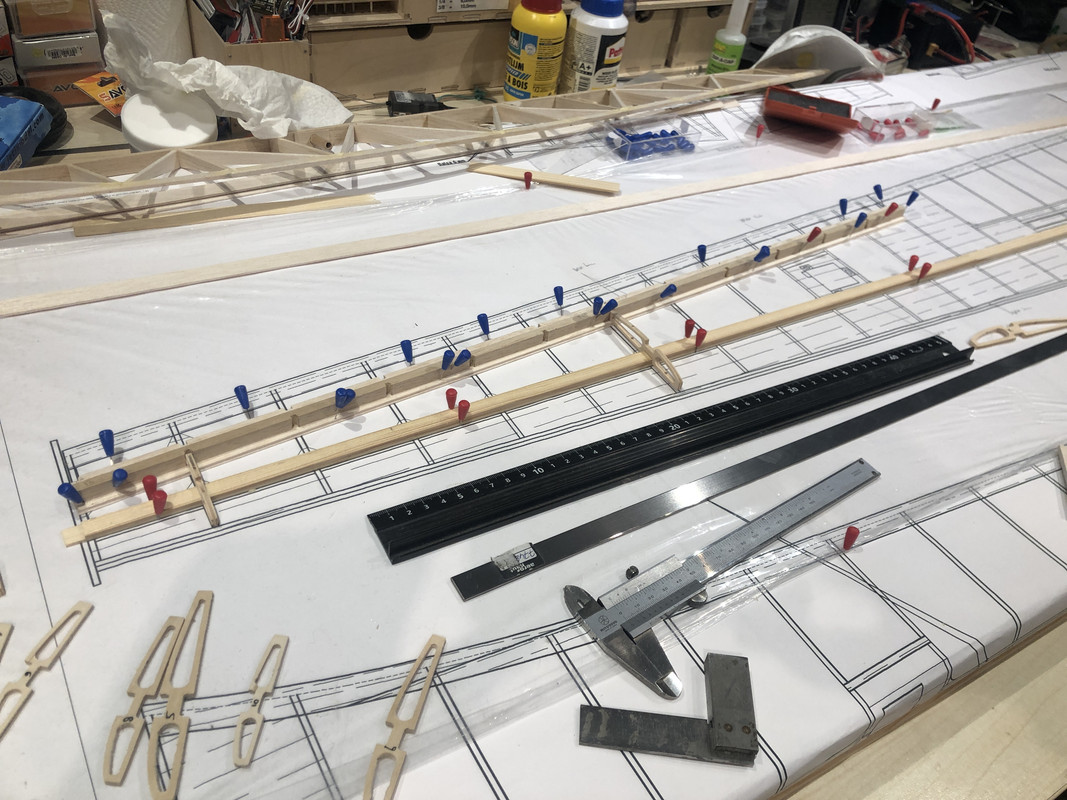 The ailerons are build connected to the wing so they can be sanded to correct alignment later on.